Today welcomes the change of things to come...
The chain of thoughts listed today encourages a variety of work soon to be finished such as...
The Music Video for Minneapolis'
Lookbook
.
Back in June, I flew out to my ol' Minneapolis stomping grounds to direct this little no-to-low budget for the band. We shot it in one day and used what we had available which consisted entirely of spare hands,duct tape, and LED flashlights (No lie).
I just got the MASTERED track back from the band. The song is titled,"Yesterday's Company", I plan to have it up here by the end of the week. If all goes according to plan.
AFTER the video wraps...We send it off for the bands album release in September.
NOW FOR SOMETHING COMPLETELY DIFFERENT: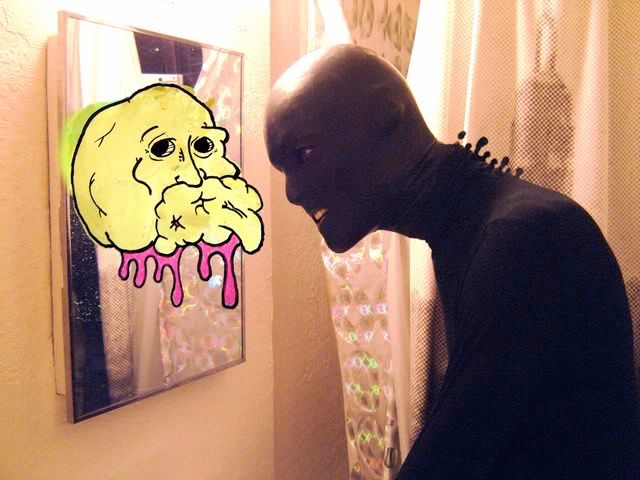 Ben Martin
and I are working on a few shorts with good ol' fashioned prosthetics as the fuel for the fire....More on that later.
Till next time....